Charles A. Hall, CPA
Charles A. Hall, CPA meets the accounting, tax preparation and financial needs of individual and business clients throughout Northwest Georgia. We're committed to providing our clients with trustworthy, honest financial guidance, as well as highly individualized service. We bring more than 35 years of experience to every interaction.
CPA in Gordon County, GA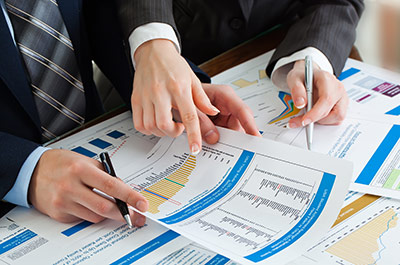 Money management, tax preparation and complex financial matters can cause some of the highest stress levels for individuals and businesses. Regardless of how many times you've done your taxes or how comfortable you feel about your financial situation, an accountant in Gordon County, GA can further enhance your knowledge and understanding—not to mention your finances! At Charles A. Hall, CPA, we've been assisting Northwest Georgia individuals and businesses with a variety of financial and tax matters since 2008, and we are dedicated to the belief that professional, personalized accounting services can and should be available to all who seek them.
Charles A. Hall, CPA has over 35 years of industry experience, which allows us to provide accounting, bookkeeping, payroll, tax preparation and other financial services with knowledge and ease. Our goal is to ensure each client receives individualized service, whether we're helping them with a simple tax return or assisting them during an IRS audit or major business transaction. We're members of the American Institute of CPAs and the Georgia Society of CPAs, and are certified to serve individuals and businesses as a CPA in Gordon County, GA. Here are some of the many reasons to consider contacting Charles A. Hall, CPA for accounting services:
We are a full service accounting firm with over 35 years of experience.
We're a local business based in Calhoun, GA.
Our services are available to individuals, families and businesses of all sizes.
We're members of esteemed professional organizations.
We're committed to providing helpful, individualized, client-centered service every time.
Call Us Today
Is your tax return giving you a headache? Can't quite figure out your company's books? Get in touch with Charles A. Hall, CPA today!

Offering accounting and tax preparation services in Northwest Georgia including:
Gordon County, GA
Floyd County, GA
Bartow County, GA
Whitfield County, GA
Calhoun, GA
Sugar Valley, GA
Resaca, GA
Plainville, GA
Adairsville, GA
Armuchee, GA
Shannon, GA
Oakman, GA
Rydal, GA
Ranger, GA
Fairmount, GA
Kingston, GA
Cassville, GA
Dalton, GA
Summerville, GA
Rocky Face, GA
Mount Berry, GA
Chatsworth, GA
Rome, GA
Trion, GA
Douglasville, GA
White, GA
La Fayette, GA
Cartersville, GA
Waleska, GA
Talking Rock, GA
Eton, GA
Tunnel Hill, GA
Rock Spring, GA
Silver Creek, GA
Taylorsville, GA
Emerson, GA
Chattooga County, GA
Cherokee County, GA
Murray County, GA
Pickens County, GA
Bartow County, GA