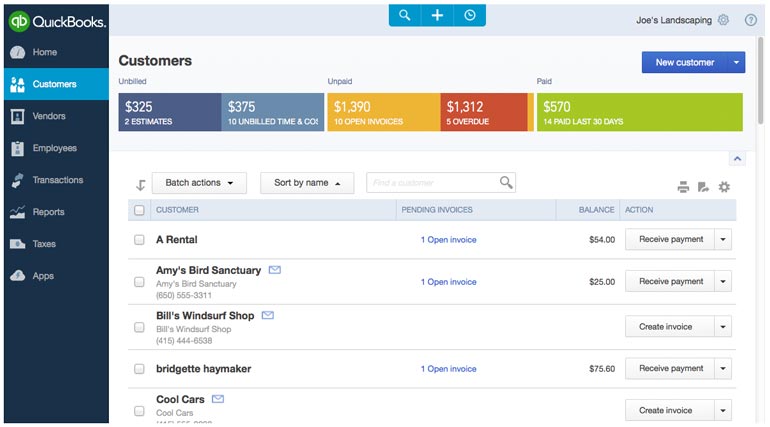 At Charles A. Hall, CPA we provide premium QuickBooks assistance to Gordon County, GA and Calhoun County, GA. QuickBooks can provide useful and timely information in the form of financial statements, reports, and graphs. However, it can only provide this information if you purchase the right product and then install, setup and use it properly.
We don't just help you use the software, we help you use it more efficiently and more effectively.
Our QuickBooks help service can assist you with any installation, setup or operation assistance you might need. In addition, our support is not limited just to the software part of it, but we can also provide accounting and payroll assistance.
QuickBooks Setup: We'll help you select the correct QuickBooks product, aid you in the installation and provide assistance in how to use it.
QuickBooks Troubleshooting: Maybe you already have QuickBooks, and have been using it on your own for awhile but are having issues understanding some of your QuickBooks data or have a software glitch.
QuickBooks Help Desk: Let Charles A. Hall, CPA of Gordon County and Calhoun County, GA be your local QuickBooks technical and accounting support experts. We can answer any question you or your accounting staff might have via phone or email.
QuickBooks Training: We can teach you and your employees how to use QuickBooks correctly and specifically for your company, including how to understand all the reports it can generate for you.
QuickBooks Accounting: Don't want to deal with accounting and data entry in QuickBooks; let us take care of everything for you. Alternatively, maybe you can handle some of it, but want professionals to tackle the more complex tasks.
QuickBooks Payroll: You may know you can use QuickBooks to handle your payroll. Charles A. Hall, CPA is happy to take care of that for you. We can save you lots of time and hassle.
Call Charles A. Hall, CPA today to schedule an appointment so we can get you started with QuickBooks the right way.